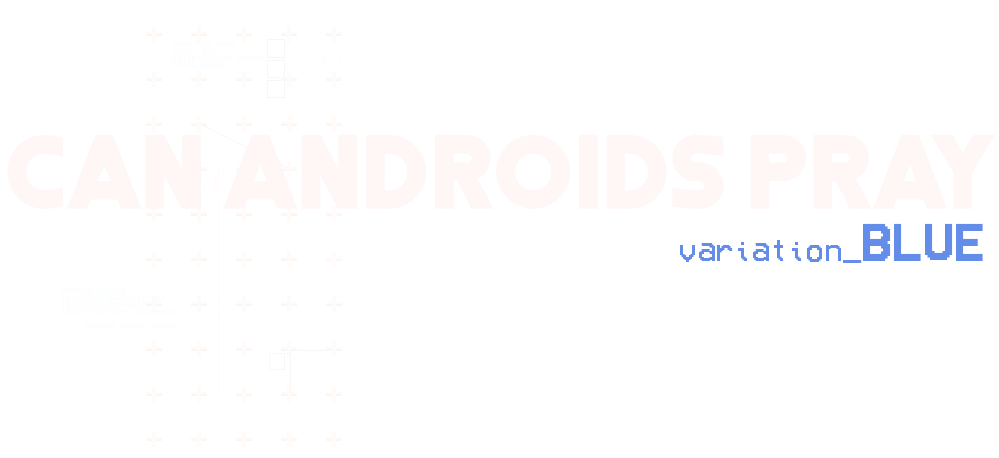 Can Androids Pray: Blue
If you've had trouble with the .rar format used to zip Can Androids Pray in the past, or the Mac build of the game - this update is for you!
Both issues have now been resolved, and you can access them by simply re-downloading the new files. This is also true for the RED version, which is being updated concurrently.
Thanks for your patience and support during this process. It's been a massively busy last few weeks, and we couldn't be more thankful that folks have so avidly enjoyed the game already.
Here's to the future. :)
--Xalavier
Files
CAN ANDROIDS PRAY - BLUE (WINDOWS).zip
63 MB
Aug 05, 2019
CAN ANDROIDS PRAY - BLUE (MAC).zip
69 MB
Aug 05, 2019
Get Can Androids Pray: Blue